Not the same as Staging for Showings. . .
Real Estate Photos need to both look great and make sense to the average person.  Most people do not know what 1,000 Square Feet looks like, but most people can understand how big a room with a twin bed is – and that's because we know the objects and not their sizes.  It's because of this, that staging a space for maximum Visible Square Footage (VSQFT) can actually be more important than the actual Square Footage – It's what online shoppers will see first and connect with instantly.  Staging a space for photographs is very much like a game of Hide & Seek.  We hide as much "stuff" as we can to seek as much visible square footage as we can.  
It might seem like a trivial detail, but when staging a room for a photograph, you typically get only one "expansive" point of view which is typically from the doorway of a room.  As you can see in the image to the right, there is a lamp next to the doorway that would make complete sense where it is in a physical showing, but for a photograph, it is blocking a large percentage of VSQFT.  Simply by relocating the bed and the lamp to change the perspective slightly, we removed the blocking effect of the lamp and created a space that made sense to a photo.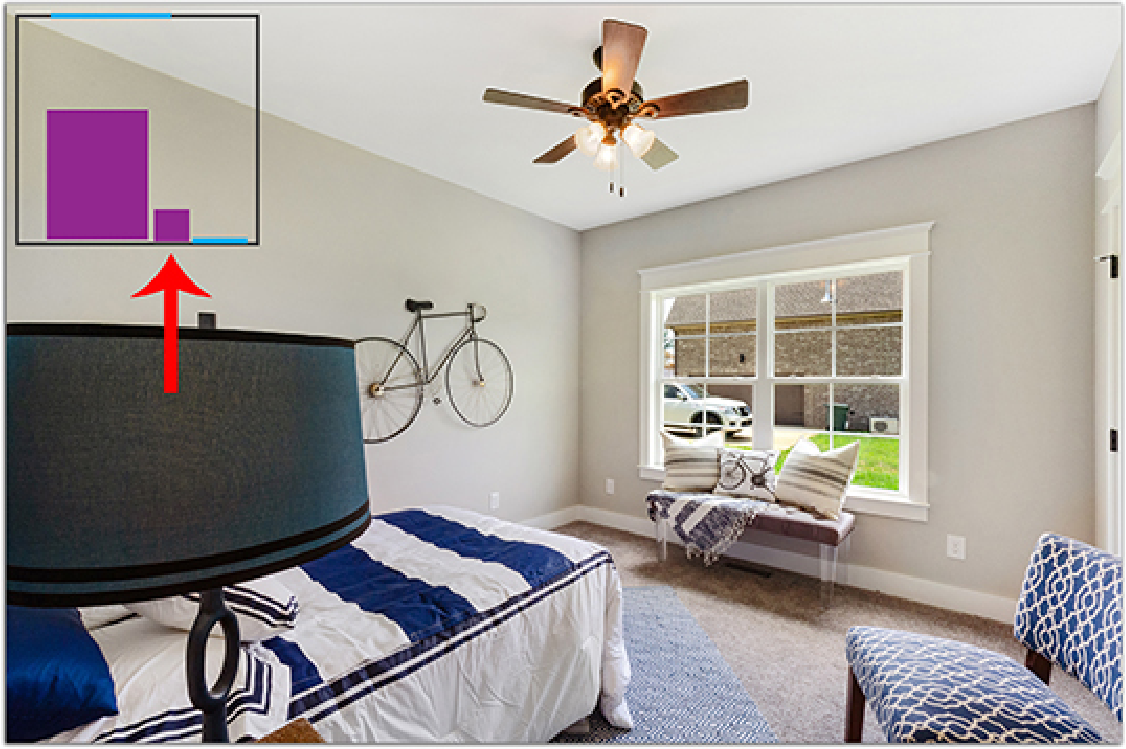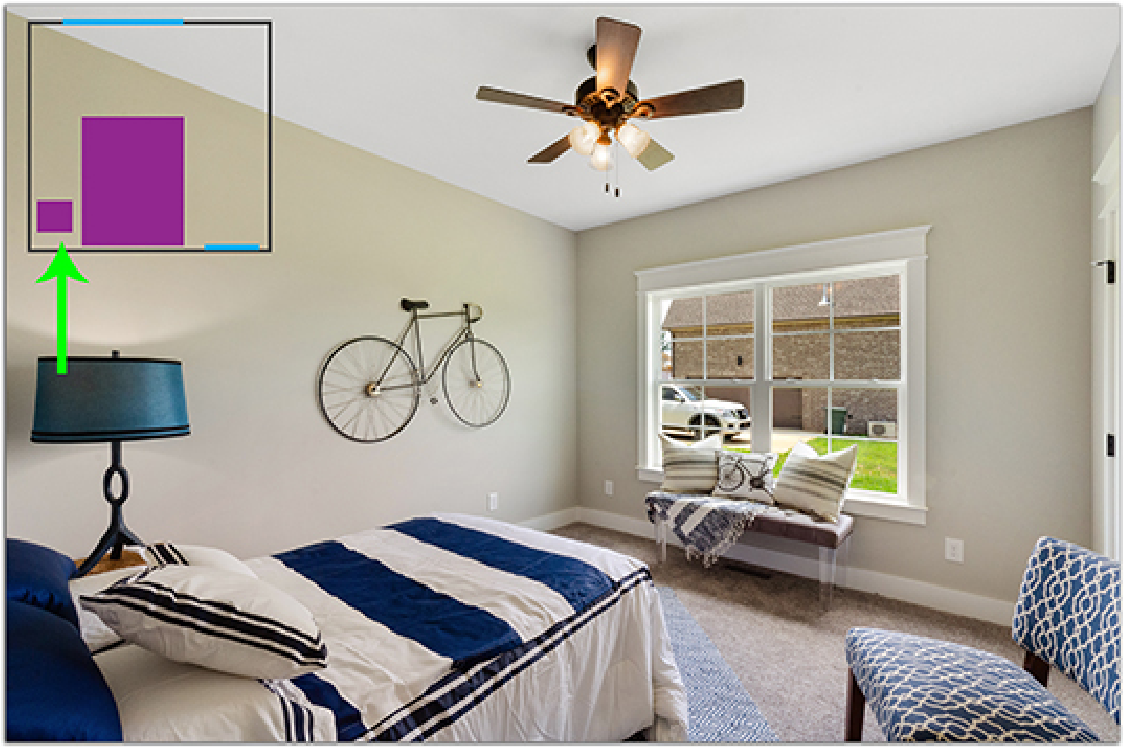 In hindsight, we should have also struck the chair from the room to do the same.  Less is more.  Instead, we ended up photoshopping the chair out of the space, forcing us to crop the image slightly to lose part of the 3rd wall rather than having to rebuild the baseboard and closet shown in the image below.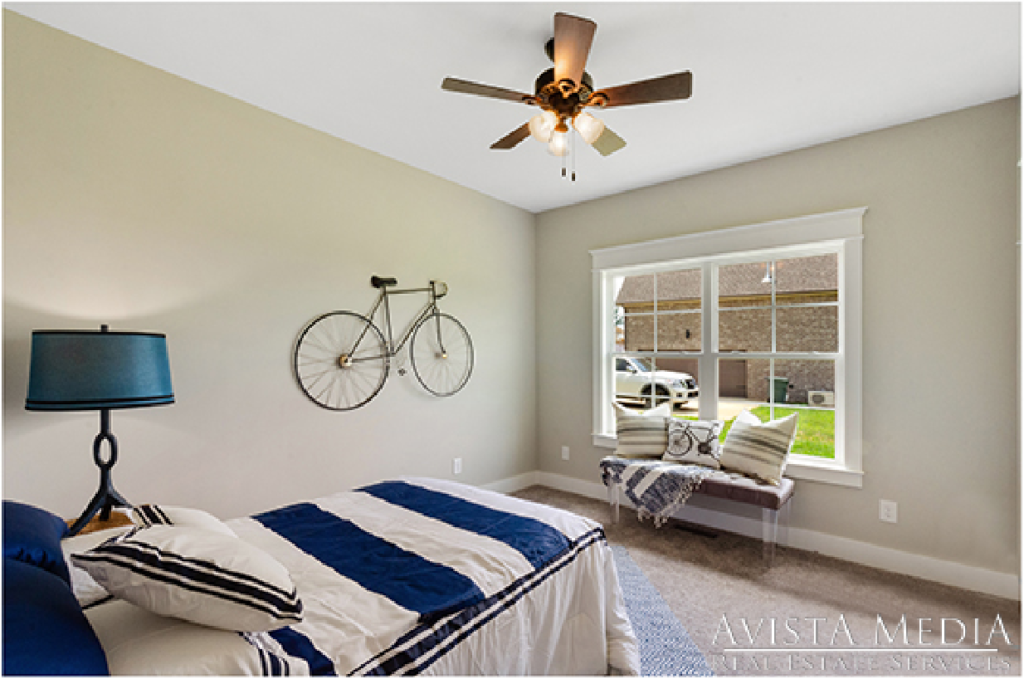 PERSPECTIVE IS EVERYTHING.
A camera only has one eye, so perspective is everything to a camera.  Placing larger objects and decor further away from the camera will visibly shrink them, adding to the visible size of a space, while moving the smaller decor items closer to the cameras point of view will fill in any empty spaces without causing blockage.  This often applies to "stuff" on dressers, counters, tables and shelving.
Subscribe to receive updates on this article!