Emotionally charged buyers make faster decisions to buy and are often willing to pay more.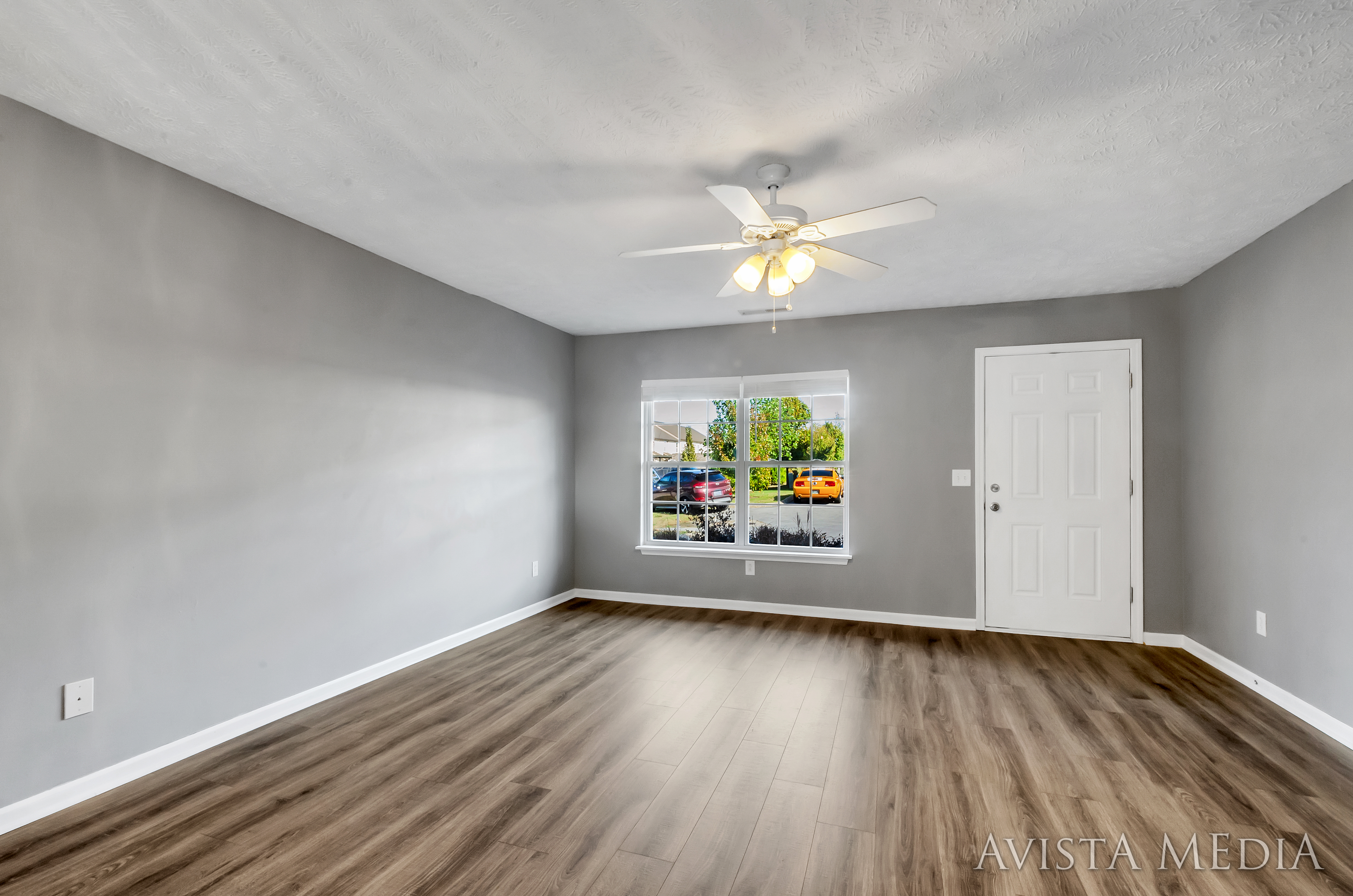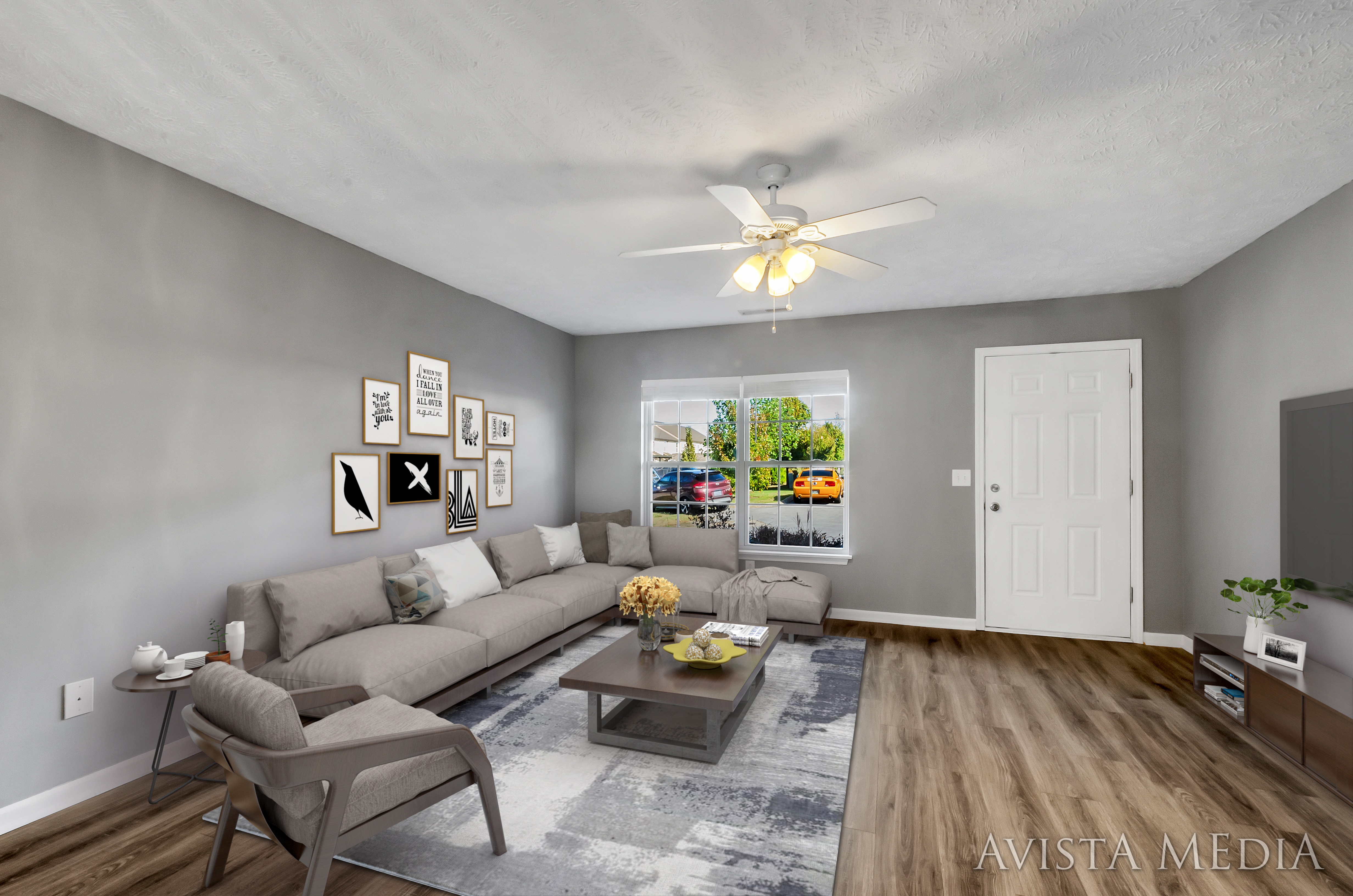 VIRTUAL STAGING: Staging without staging.
Having a home staged can cost anywhere from $400 up to $3000 depending on the space and level of staging.  Virtual Staging allows you to pick photos rooms to be staged at a cost of about $15 to $150 per photo, depending on the service provider & space to be staged.  We DO NOT edit 3rd Party photos.
Our virtual staging service is $32 per image ($27 for Members). The top choices nationally are the Living Room + Master Bedroom + Kitchen. (sold in 3 or 6 packs)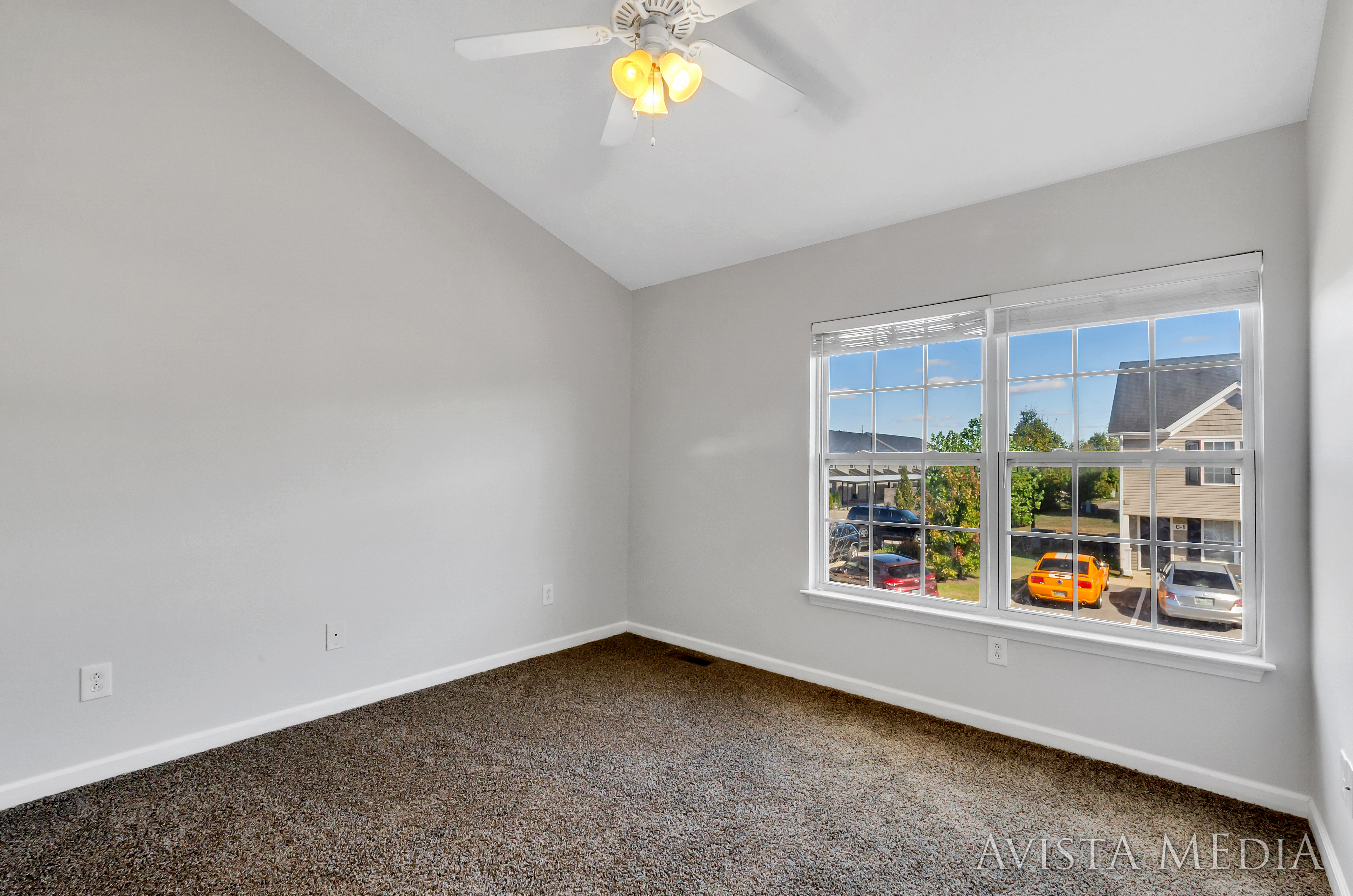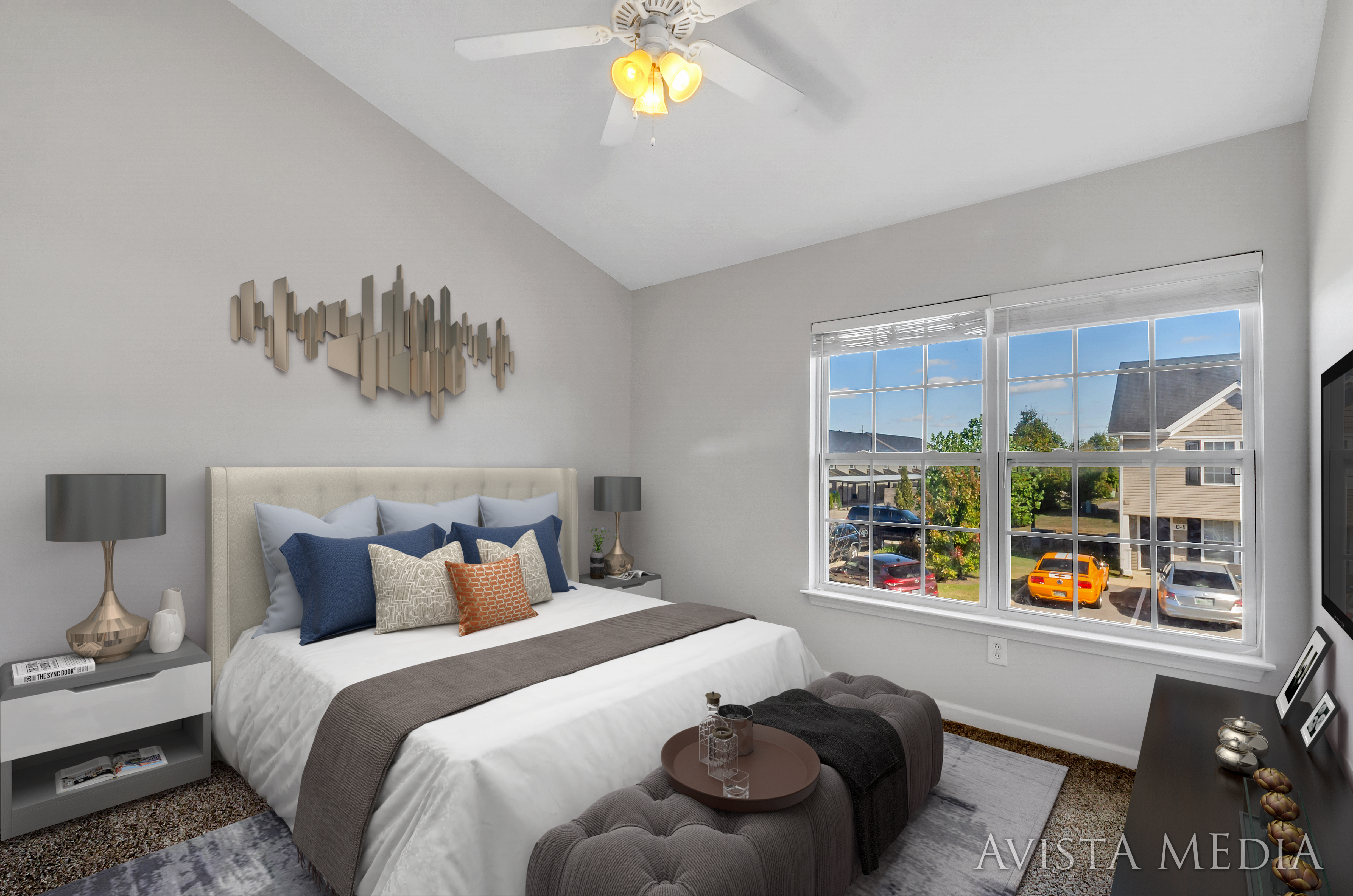 You will find the Virtual Staging options in the "Extras" category. In the notes section, please let us know which photos you want staged. After you submit your order, you will receive a Styles Catalog (click the link to download) in your email to select a style of staging you would like for those images. If you want the Room Layout Catalogs for each room, we will have to send you the catalogs for those rooms upon request.
This will take you to our Secure Ordering Page | You will have to Log-In.
UNDERSTANDING VIRTUAL STAGING: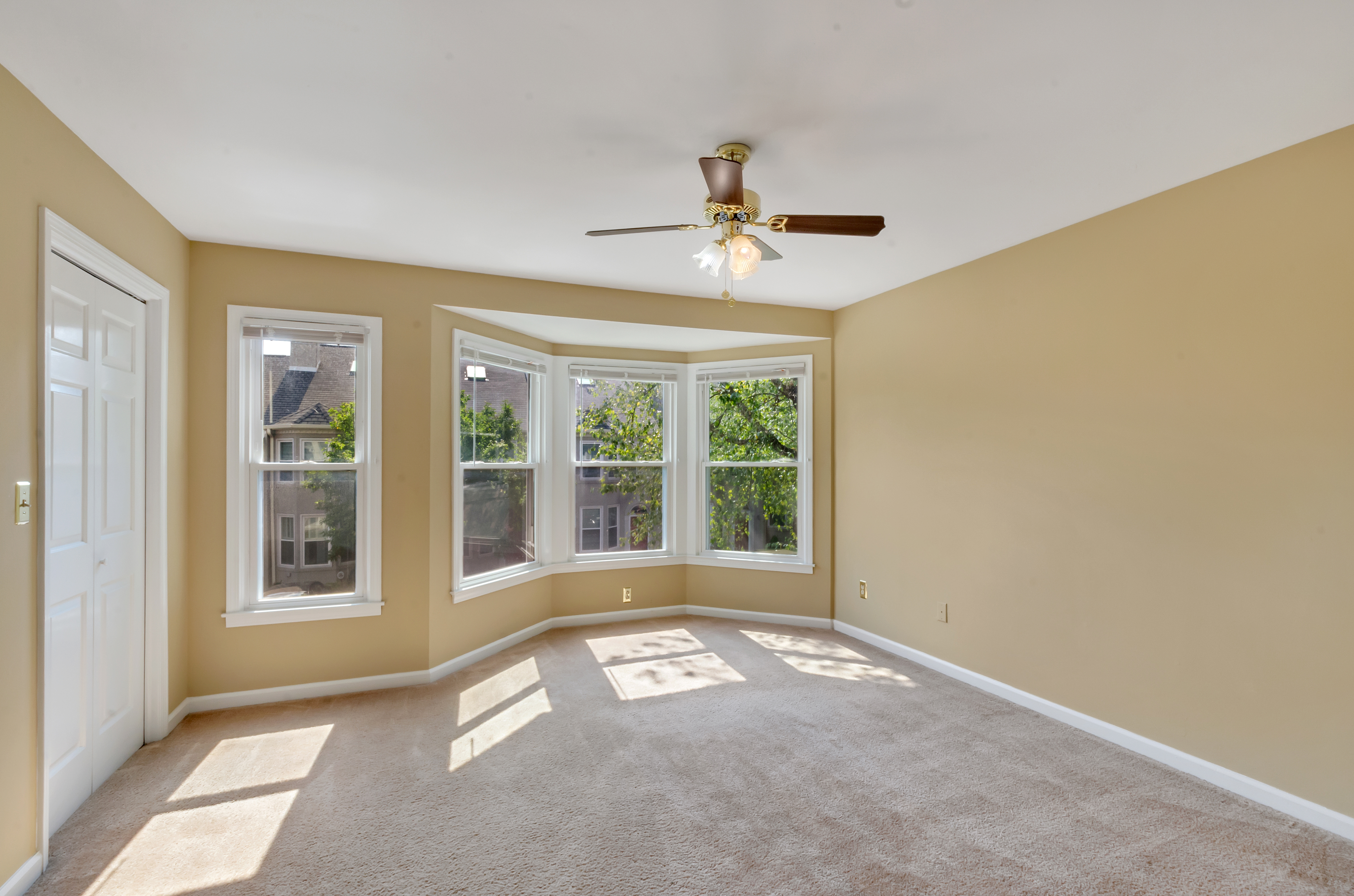 Want a better understanding of Virtual Staging?
The bottom line is simple: Virtual Staging is editing a photo of a space with objects (usually furniture) to help a buyer emotionally connect with that space.
The problem with empty spaces is simple – most people just don't connect with an empty space. Most people don't know what 25 square feet looks like, but they do know what a living room looks like that has a couch, a lounge chair, a table and a TV.  People connect with what they know, and people don't generally live or know empty rooms, we understand rooms that have stuff in them and can easily relate to the size of rooms based on what kind of stuff is in that room.   
Today's technology allows us the ability to edit photos to produce images.  Just so you understand, a
 PHOTO is what the camera records, an IMAGE is a photo that is edited or modified.
You have no doubt seen plenty of edited images with perfect lawns
, driveways & sidewalks in the fall with no leaves, skies that look perfect even though you know for a fact that it was a dreary day for photos.  Those are likely edited photos the industry calls images.  
Why stop there?  
Using expert editing techniques and special software, we can fill an empty living room with furniture that makes sense, put artwork on the walls, and even area rugs on the floors to give the room an accurate representation of a living setting; giving a buyer a glimpse of what it might look like to live in that space. 
We can fill rooms with the stuff that makes sense for each room to present a living concept to a buyer.  We have a catalog of "Styles" you can select from – and for those with a touch of OCD, we have catalogs for Room Layouts for each style that you can choose from so you can select the ideal staging for each room you want staged.
Understand that there are things we CAN do and things we aren't supposed to do.
The MLS Rules dictate that you cannot misrepresent a home or property in a way that is not normally possible.
  Power lines, cable-tv pods, power transformers on a lawn, cracks in driveways, utility poles, neighboring buildings and mature trees that don't exist – these are all things a Realtor can not change in a photo.  
We CAN, however, clean up the driveway or sidewalk from leaves, we can clean up a lawn or minor landscaping – especially with NEW construction since its still in CONCEPT phase, we can change out a murky sky and replace it with a happy blue sky.  We can do the same to the inside of a space (rooms or homes).  
One of the things we will not do is "Make a room look bigger" by staging a home with objects that are smaller than the normal scale size.  That would be misrepresentation, and its easy to get caught doing it.  Windows, wall plates, outlets, and other elements in a room can be "Scale Measured" just the same as the objects in the room can be measured and compared to a "normal scale".  The fines, penalties and damaged reputation that come with misrepresenting a property aren't worth it – so please don't ask us to do it.  There are editors out there that will do it for you, just be aware  the potential consequences for before you have it done.  Ask your local MLS regulatory first (in TN, it's RealTracs).  

Our virtual staging service gives proper scale objects, all the time. You can have peace of mind that what you see in the virtually staged images we provide won't get you in trouble.  

Virtual Staging takes expert editing skills, special software and some extra time to get it right.  The pricing is not based on the amount of time it takes to produce a staged image, it is based on the years of editing practice and costs of editing software, plus the time it takes to edit an image.  Please understand that our pricing is based on these things as well, plus other costs.  
We charge $32 per image for images that were produced from our services and team – this pricing is low because you have already paid for some of those "other costs" through our photography services.  
3rd Party Images: We no longer edit 3rd party photos, please connect with the photographer or service you had your photos done through for Virtual Staging of their photos. We can, however, schedule a Short-Shoot ($100 for up to 5 images + $90 to Virtually Stage 3 of those images) to get new photos that we can have Virtually Staged.
Because of how our ordering platform works and the process involved, we sell these in 3-packs, meaning you can order Virtual Staging for 3 rooms at a time.  The minimum order is 3 images.  We can accommodate special orders for needs outside these parameters, we would just have to generate a manual work order for your project. 
Still not convinced staging is for you?
Here are some of the findings about Home Staging from an article published by the National Association of Realtors.
Home Staging: Buyers' Agent Perspective:
Forty percent of buyers' agents cited that home staging had an effect on most buyers' view of the home.
Eighty-three percent of buyers' agents said staging a home made it easier for a buyer to visualize the property as a future home.
Staging the living room was found to be most important for buyers (47 percent), followed by staging the master bedroom (42 percent), and staging the kitchen (35 percent).
One-quarter of buyer's agents said that staging a home increased the dollar value offered between one and five percent, compared to other similar homes on the market that are not staged.
Home Staging: Sellers' Agent Perspective:
Twenty-eight percent of sellers' agents said they staged all sellers' homes
prior to listing them for sale. Thirteen percent noted that they only staged
homes that are difficult to sell.
The most common rooms that were staged included the living room (93
percent), kitchen (84 percent), master bedroom (78 percent), and the dining
room (72 percent).
It was common that sellers' agents personally offered to stage the home
(26 percent).
The median dollar value spent on home staging was $400.
When staging a home, 22 percent of sellers' agents reported an increase of
one to five percent of the dollar value offered by buyers, in comparison to
similar homes. Seventeen percent of respondents stated that staging a home
increased the dollar value of the home between six and 10 percent.
Twenty-eight percent of sellers' agents stated that there were slight
decreases in the time on the market when the home is staged.
The most common home improvement items agents recommended to
sellers were decluttering the home (95 percent), entire home cleaning (89
percent), removing pets during showings (83 percent), and carpet cleaning
(78 percent).