Everything you need to Market Real Estate on Social Media!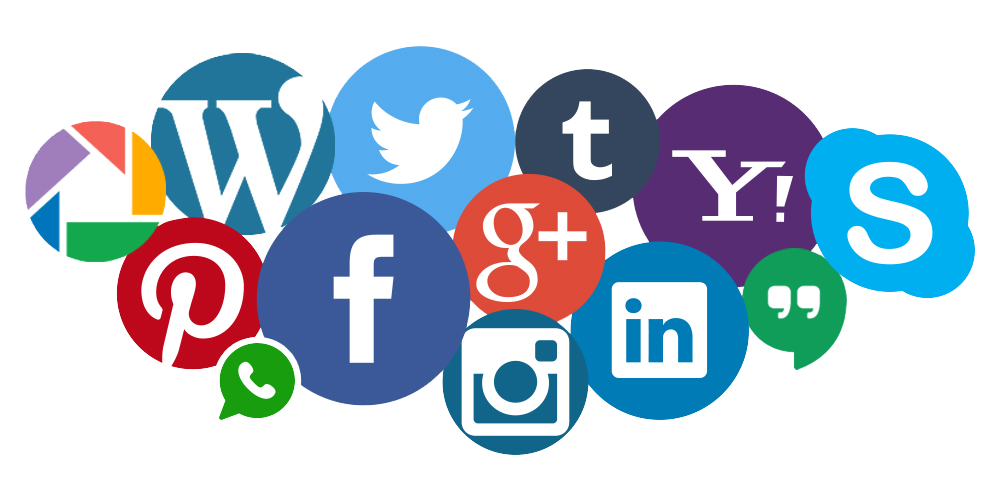 With a variety of pre-designed real estate website styles, as well as custom options as needed, you can market your listing with the style your brand deserves. The Listing Landing Pages are user-friendly, visually appealing, and simple to adapt to your workflow and needs as you market your listings on Social Media.  Many of the designs have a FREE Lead-Gen Form for people to send you a message directly from the Listing Landing Page.
OPEN HOUSE TIP: When you host an Open House, EVERY GUEST is a Potential Client!  Have your Listing Landing Page open and ready on a laptop or displayed on the in-home TV to show off your Marketing Super Powers to potential clients and use the Free Lead-Gen Form to capture basic information from guests or to quickly send yourself Virtual Notes during the event.
Here is a Listing Landing Page sample (ORION):
BTW: This is the default selection we use for your site, you can easily change the site style and color set from your account, you can even select your own Default Site Design & Color Set.
7 Design Styles & 32 Color Sets + Custom Options!
Vega Series
Overlapping elements with a magazine-style gallery for a fresh and modern look.
Available Colors:
Orion Series (Shown in the sample above)
A fixed width that includes a large hero image and belt of main property features above the fold.
Available Colors:
Jupiter Series
A title screen & agent contact information at the top with featured photos emphasized and a full gallery toward the bottom. It's great for highlighting the special features of a special property.
Available Colors:
Apollo Series
A simple slideshow at the top with a large gallery below, perfect for viewers that want a "lean in" experience to scroll and click through the photos themselves.
Available Colors:
Mercury Series
A simple player that is similar to a video player; Great for people that want a "lean back" experience who prefer an automated presentation.
Available colors:
Neptune Series
A simple slideshow at the top, and a list of photos with lots of space for a description to go with each photo. It's great for properties that have a lot of important detail to highlight.
Available colors:
Pluto Series (Embeddable Options)
Simple gallery players for embedding on your blog, website or for using in your MLS – with or without the player controls.
Available colors: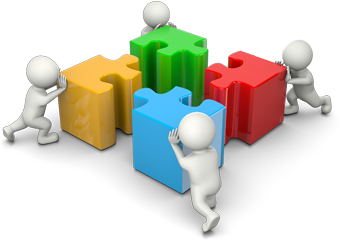 Build Your Own Design Style
Want something custom? We've got you covered with the FREE Design Editor! You choose which site modules you want to use, select their order, colors and fonts, and tweak until it's perfect. To give your office an extra touch of service by building them a custom site design that matches your brand style, colors and fonts - extending and building their brand! Contact us for details.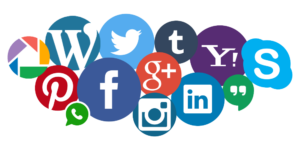 Social Media Tiles
Marketing tiles are pre-made from the photos and information in the property to spread the word about that hot new listing in a hurry! Open House? Did the property sell quickly? Your Followers & Potential Clients need to know that too!
Market like a Boss in the social-sphere using the host of Pre-Built Marketing Graphics in your Total Marketing Toolkit!






Easily make CUSTOM Graphic Tiles using the tile editor.
Below is an example of how we edited an Open House tile to create a Broker Party Event tile.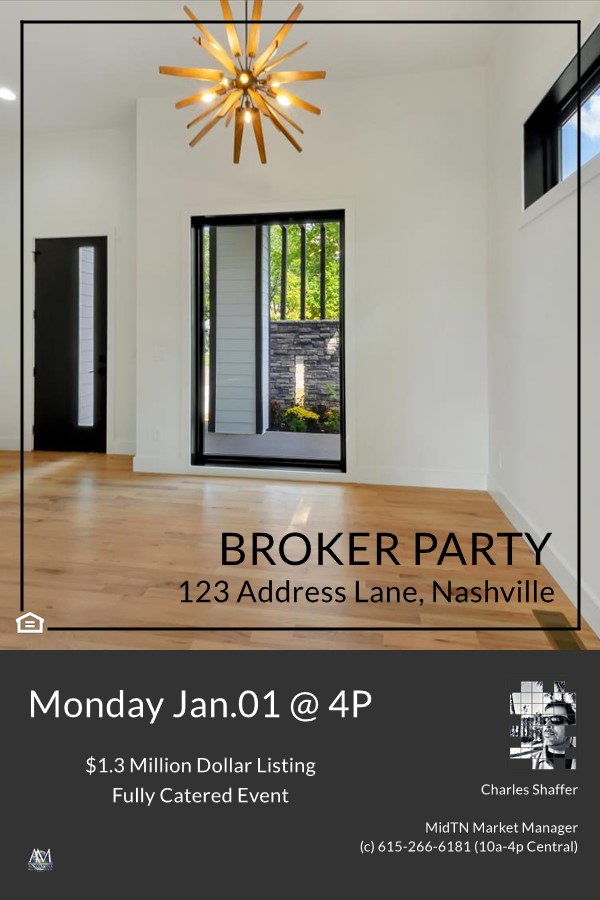 The Photo Tower below is designed for Pinterest but can be used in Email and other platforms!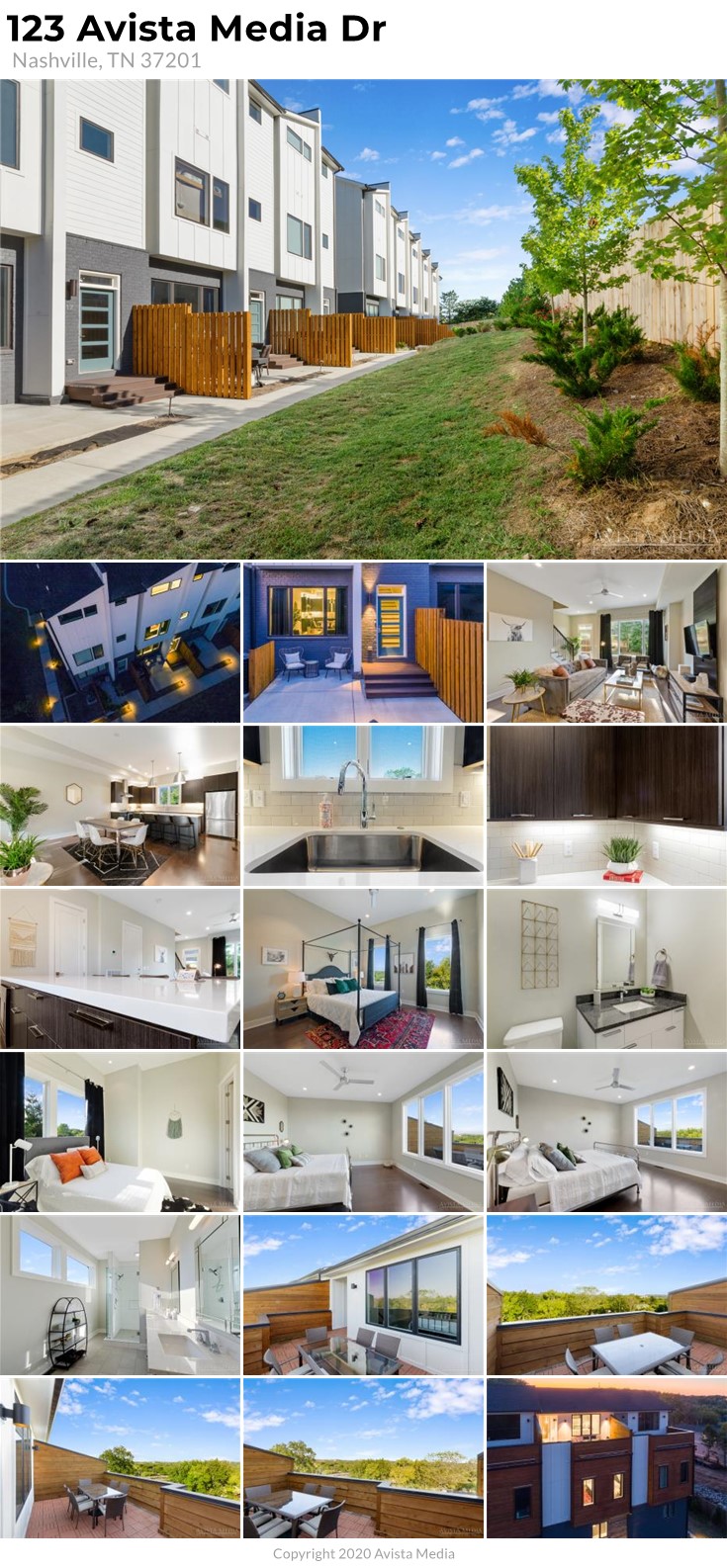 Easily Edit & Customize the Social Media Tiles to fit your brand & needs.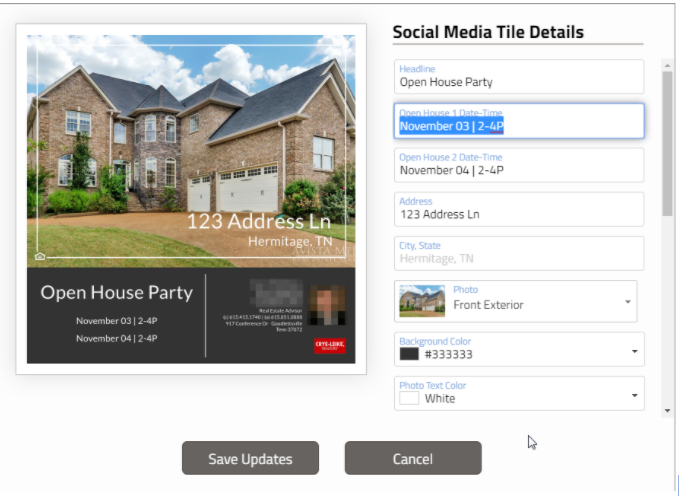 PDF Brochure & Flyer Designs
Easily create flyers for your Open Houses and Email & Print Marketing strategy!
Using the Brochure Creator, you can add Various Downloadable PDF Flyers to your Listing Landing Page and even change which photos are shown.   These look GREAT in print on bright paper!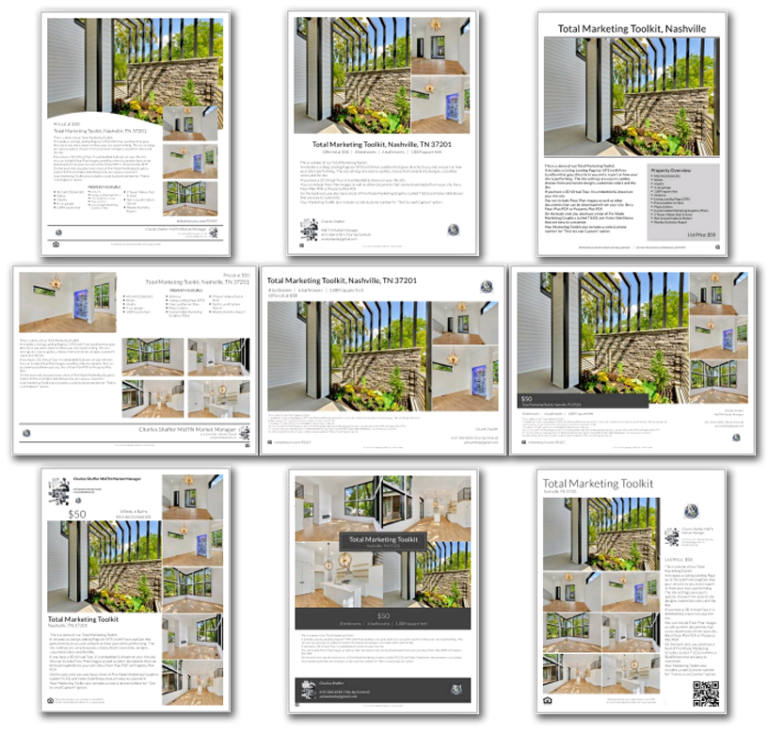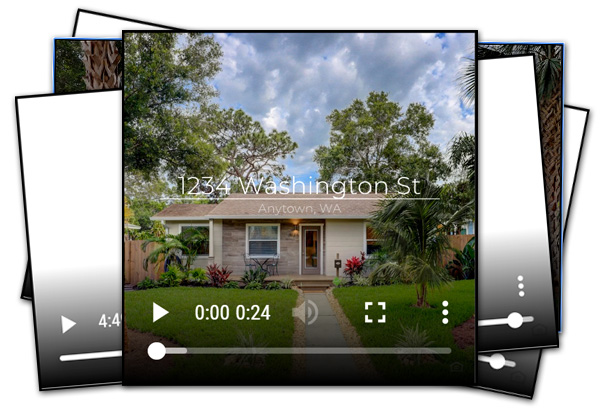 Social Media Videos
4 Slideshow Videos Optimized for Email Marketing and all the Social Media Platforms are included in the Total Marketing Toolkit with Square & Horizontal Teaser Videos (fast paced) and slower paced branded & unbranded videos to grab the attention of Potential Clients and get shared in more social feeds. Below you'll see a Square Teaser optimized for Facebook and Instagram.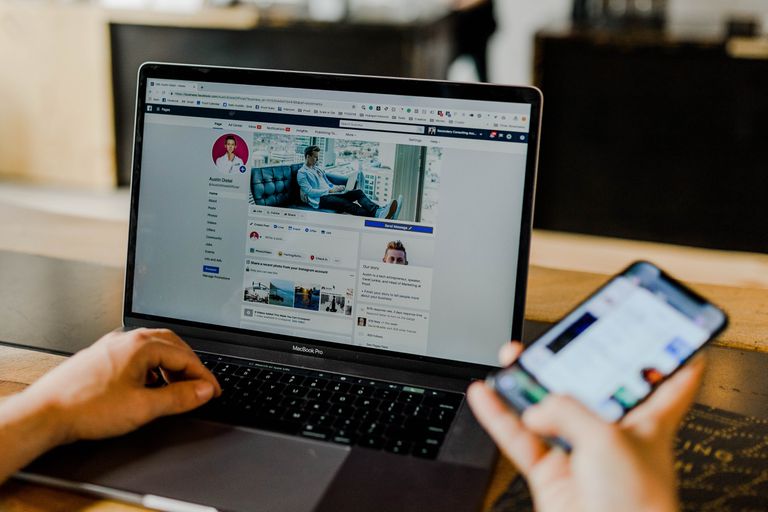 Social Media Marketing Assistance
The Total Marketing Toolkit includes our help with marketing your listing on Social Media. We create a Listing Post focused on driving traffic to YOU & your Listing Landing Page, then we share that post on Social Media Platforms to get your listing in front of as many potential clients as possible.