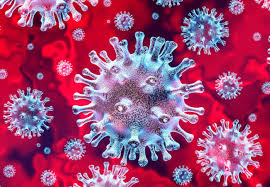 Talk of the times.
Avista Media Real Estate Services provides services for the marketing of property. Since the marketing of a property involves many individuals and the COVID19 pandemic lingering around, the consideration of how homeowners can assist service providers entering their residence has become a strong topic in the Real Estate Services Industry.
Until the COVID19 pandemic is declared a minimal threat, it is wise for everyone to consider how real estate & creative professionals can function and maintain safe and reasonable health practices.
DOWNLOAD THE MAY 2020
COVID & STAGING CHECKLIST HERE
Feel free to share the checklist with your clients and associates!
Real Estate agencies have been receiving advice from state and national bodies addressing their unique issues. Contractors & creative professionals are left to develop our own strategies to meet the needs and safety of our clients.
While this was written for Real Estate Photographers, it pertains to other Real Estate Professionals such as: 
Cleaners | Landscapers | Trades people
Realtors & Brokers | Pest and Building inspectors
Staging Specialists | Photographers | Videographers
The nature of our work is somewhat isolated from the mainstream economy.  Most often our workspace is a vacant building (residential or commercial) with little to no close contact with anyone.  Occasionally our client will arrive on location, sometimes there is a homeowner or a family, or a blend of everyone involved from stagers & contractors to the sellers and their family of animals. Guidelines are different for vacant properties as they naturally present the least amount of close contact.
For a photographer to walk through a prepared and vacant space to take photos, gloves are unnecessary and potentially unhealthy when the proper sanitary precautions are taken into consideration.  Gloves can easily cross-contaminate surfaces and it is far more sanitary to wash & sanitize hands throughout the appointment as needed. Our photographer will use sanitized cleaning gloves at the beginning and end of the appointment as needed, but not during the shooting process.  A face mask will be used during an interior session to prevent any bacteria from contaminating surfaces in the home.

Transmission of COVID-19
Definition of transmission:   "Person to person spread of coronaviruses generally occurs between people who are close contacts with one another. A close contact is typically someone who has been face to face for at least 15 minutes, or been in the same closed space for at least 2 hours, with a person that was infectious."
There are immediate steps we can take to ensure the most effective safety procedures for ourselves and for our communities for work that is typically conducted in an isolated residential setting, or a closed commercial site where other people live or work.
This list of suggested guidelines is based on the most current research of international medical sources.  Please share with staff, friends and clients for our shared benefit. 
Personal responsibilities for Photographers and Workers:

Do not attend a work site if you are feeling unwell or exhibiting any of the symptoms of COVID-19.
Wash hands with soap and water for 20 seconds or use hand sanitizer at the beginning of a job, at the conclusion of a job and more often if you meet any regular criteria for hand washing, or if you accidentally touch your face.
Carry your own hand towel or paper towel to dry your hands. Any disposable products you bring into a property should be removed and disposed of by you. You may also wish to supply your own soap.
Keep your personal equipment as clean as possible and take in only what you require. For example, as a photographer you need you camera, flash and tripod but, don't need to your whole camera bag inside – ie. carry lenses, spare batteries and memory cards in pockets or a hip pack to reduce the risk of your equipment acting as a fomite which is a surface that can carry infectious micro-organisms.
As far as practicable, do not touch items and surfaces in the property.
Personal responsibility of Agents and Property Managers:
Advise residents & workers who are over 65 years of age, or who has any serious underlying medical condition or compromised immunity should ideally leave the premises whilst workers are on site. If this is not possible, or if a homeowner was uncomfortable with leaving a property entirely, they may still improve safety for themselves and the worker/s by waiting in the yard whilst work is completed inside, set up a chair on the veranda, or wait in their car.
If the person would normally be present to provide access, they can arrange with the worker to open up and then leave, or they may have the agent provide access, or have the worker collect a key.
When several people wish to be around for the preparation of their homes, particularly for photography, employ reasonable work-arounds to accommodate the projects needs.
If any person who resides in the property is unwell at the time workers are due – it is the responsibility of those people to advise the agent and/or worker. Sensibly if the nature of the illness is not transmissible it may be fine for work to proceed, but it would still be wise to let the agent and worker know, and where appropriate to have the unwell person off site during the work.
If any person residing at a property is in self isolation, any work inside the property should be postponed immediately. If work was completed during a time of self-isolation, but before the person knew (ie they have been asked to self-isolate because they were recently in contact with a known case of COVID-19), the worker/s MUST be informed asap.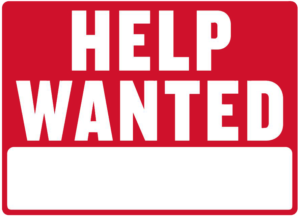 Homeowners & Agents need to help.
A huge factor in being COVID safe is by reducing the need for the Photographer to touch anything and reducing or eliminating the opportunity for close contact. For this to happen, various steps need to be taken by the agent and or homeowner to help prevent any unnecessary contact with surfaces on location.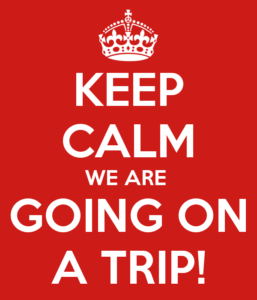 Leave if possible
If you are able to leave your property whilst the photographer is on site, it will assist in curbing the spread of any potential infection.
Anybody over the age of 65, or with a serious underlying medical issue should ideally vacate the property during the shoot. If this is not possible, it may be worth postponing.
If anyone is the house in in self-isolation the photoshoot must be cancelled.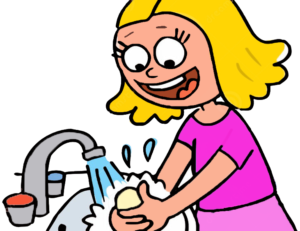 Hygiene
Photographers will wash & sanitize their hands & gloves on arrival and upon completion of the job.
Photographers will be carrying their own hand towel and soap or hand sanitiser.
Provide facilities for hand washing and drying.
It is recommended that you do not share a hand towel between non-family members.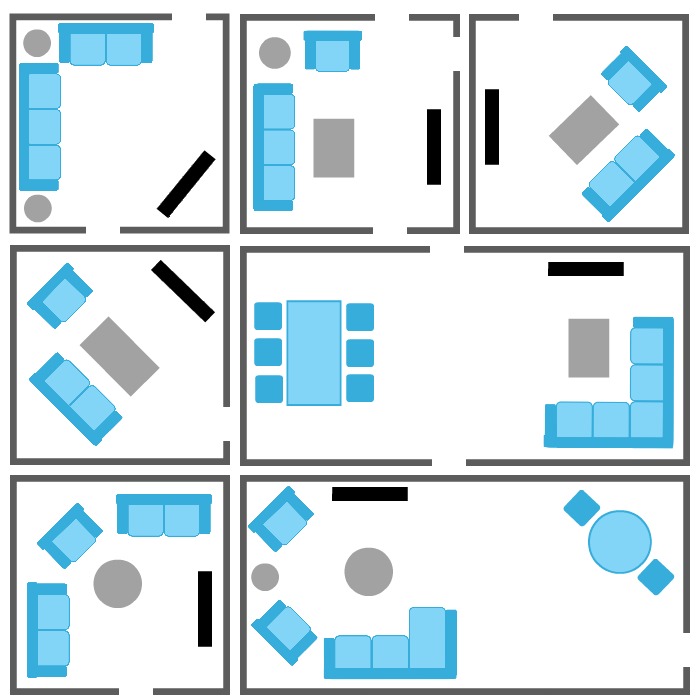 Preparation
Correct preparation of your property will mean the photographer will spend less time on site.
Have it neat, tidy before the Photographer arrives as we are advised to not touch anything inside your property.
This includes having beds made, no laundry on the clothesline or around the house, and having surfaces as clean and clear as possible.
To be done prior to the Photography appointment:
Typically, the photographer and/or agent will tour each room for the final preparation of the space. Given the current situation, it is mandatory to either have these things done by your seller or to do these things yourself before the Photographer arrives.  Except where a space is professionally staged, most items that will be in a space should be considered optional and moved or removed as needed.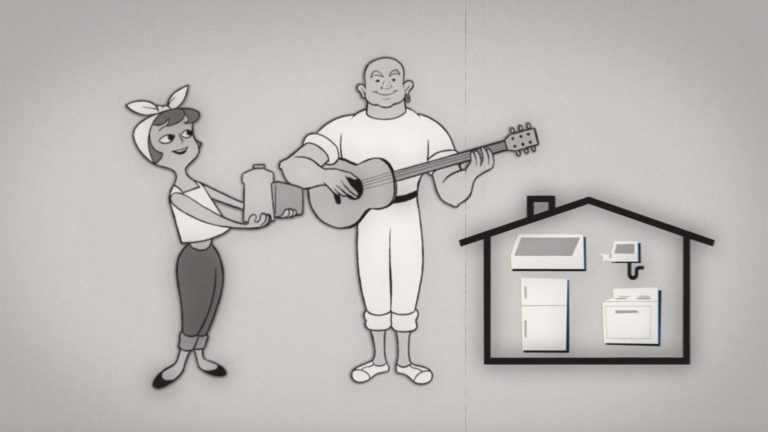 Whole House
Open blinds, get them out of the way & neatly tie back curtains that block views
Turn ON lights and lamps & turn OFF ceiling fans
For 

NLO Photos

, turn OFF lamps & lights & ceiling fans

Declutter

 EVERYWHERE that will be in the photos, especially shelves, windowsills and benches
If you are having a 3D Property Tour made, you will need to dedicate a space to hide things that won't be shown in the tour.
LESS is MORE: Remove items considered 'clutter' such as mail, tissue boxes, keys, remote controllers, and other loose items that you would not want people looking at on the internet
Consider packing away most personal photographs using smaller framed prints to make a space look homely, but large photos are something we are often asked to remove

Hide brightly colored objects, cleaning tools, and garbage bins inside and out

SANITIZE

common touchables before & after the appointment

. (

Door Knobs, Light Switches, and your Doorbell).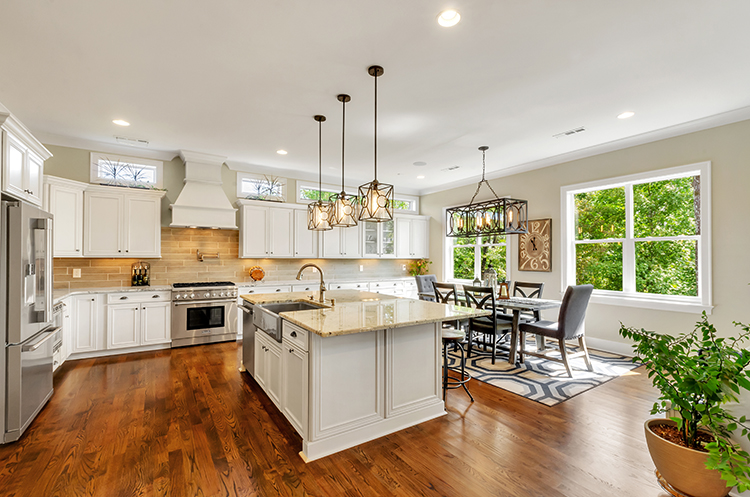 Kitchen
Declutter 

and clean bench-tops
Empty sink, remove dish racks, washing liquid, tea towels etc.
Hide drying towels.  
Hide large counter top appliances.
Clean windows & glass appliance surfaces
Polish all stainless steel with the grain of the finish
If you are going to stage a space with fruit, use 

fresh fruit only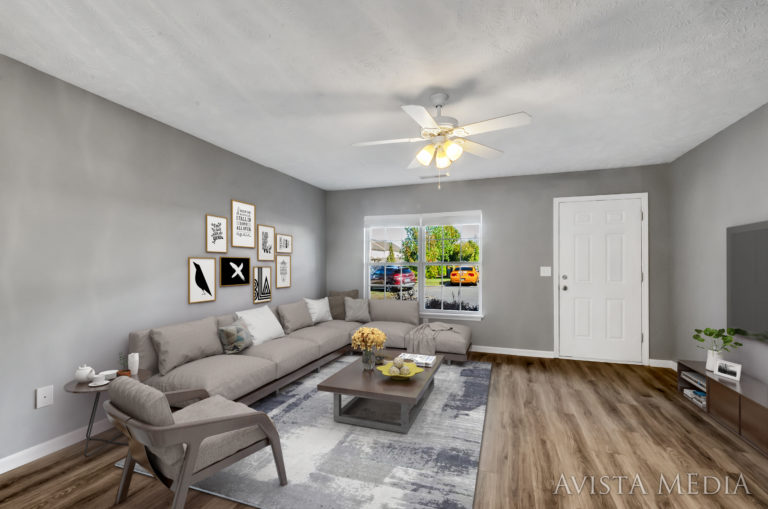 Living spaces
Declutter 

& remove loose or small unnecessary items
Children often leave or store toys in living areas; arrange them neatly or relocate them.
To spotlight a Fireplace, an active fire should be made ready to photograph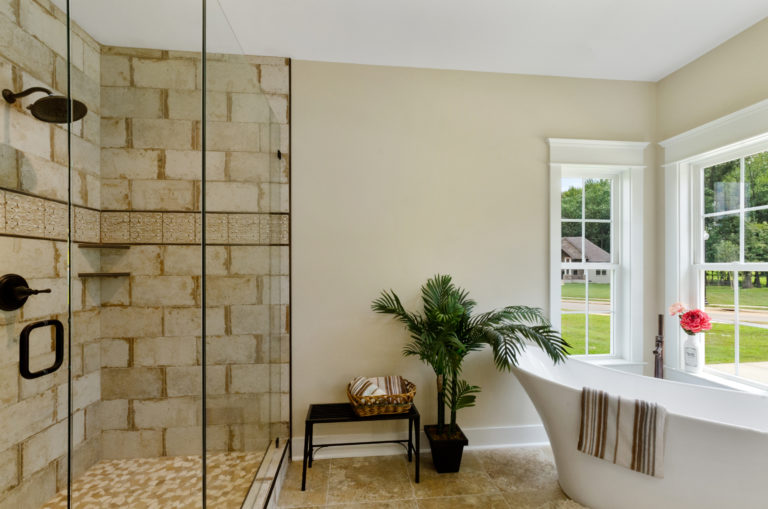 Bathrooms
Review the look from the doorway (most common photographic viewpoint) to see what needs to be done with the space for preparation. TIP: close or cover 1 eye when reviewing the look to see a camera perspective.

Declutter & remove almost everything

.  Intentionally Staged items are an exception.
Remove day to day items such as shampoo, soap, toothbrushes, toilet brush, any cleaning products, or untidy toilet paper (a neat roll on the dispenser and small hand-soap pump by the sink is fine)
Towels should be natural colors (white or grey is preferred), clean & not wrinkled (or removed)
If you are going to stage a towel near a shower or tub, use a natural color towel only. 
Remove floor mats, buyers and renters want to see the floors.  
Toilet seats should be in the OFF position. 😉
Unless you have a beautiful hallway that is getting photographed, bathroom items may be placed in the hallway just outside the door.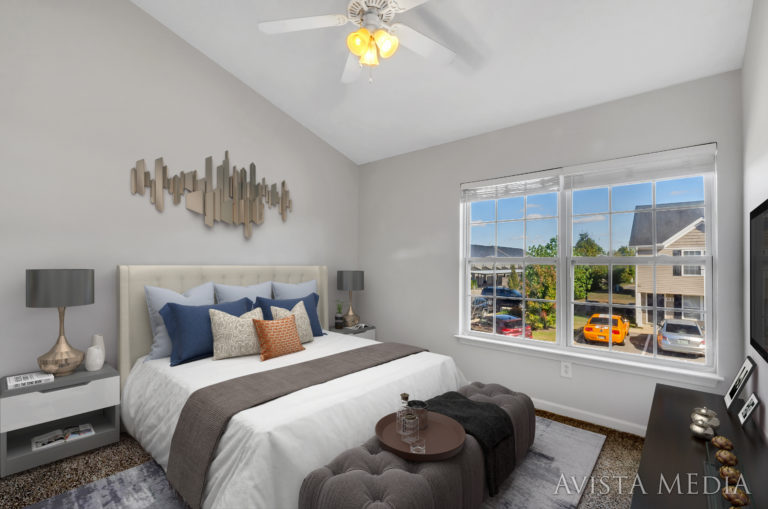 Bedrooms
Review the look from the doorway (most common photographic viewpoint) to see what needs to be done with the space for preparation. TIP: close or cover 1 eye when reviewing the look to see a camera perspective.

Declutter

.  Ideally we want to see a nearly empty room with a made bed, side table with a reading lamp and a smart book, and an almost cleared off dresser with minimal personal items that make sense.  TIP: Items can typically be hidden out of camera view next to the bed on the floor.
Rearranging the bedroom is advised so the objects in the room are photographed with smart perspective (Larger objects further from the camera position with smaller objects closer).
Bedding: blankets and quilts should be neat, the sheet hang is photogenic, and pillows must be above the bedspread/ sheets & neat and tidy.

Bedside Tables: remove tissue boxes, remote controls, chargers, unplug the digital clock and hide items that you would not like shown on the internet (medical stuff, inhalers,

respirators

, ect).  Bedside table staging typically includes a reading lamp, an unplugged clock, a book or journal (with pen), reading glasses and a cellphone – that's it.

In a child's room please ensure toys are either packed away, arranged neatly or staged in a comical (fun) arrangement.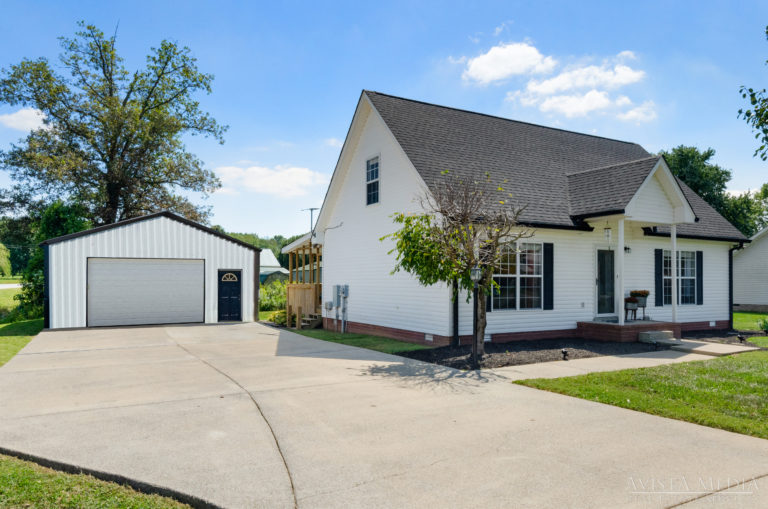 Outdoors
Review the look from the most common photographic viewpoints: FOH, FOH Right or Left (opposite of the HVAC), Backyard views, Porch or Decks, ect.  TIP: close or cover 1 eye when reviewing the look to see a camera perspective.
Declutter. Remove bikes, pool and outdoor toys.
Lawns and garden beds should be prepared the day before and ready to be photographed.
Clear paths and driveways.  CrudCutter makes a huge difference with cleaning concrete and siding.
Hide pet amenities (bowls, toys and beds).  During the shoot, dogs can be taken to the dog park or groomer if possible or safely in their kennel in an area that isn't going to be photographed.

Trampolines should be moved to a corner of the yard where it will be as out of the way as possible for photos.
Follow government restrictions in your area regarding numbers of people at an indoor gathering and most importantly, use good judgment with each work site in the mindset that you may be an asymptotic carrier of COVID-19. 
Staging for Photos is not the same...
It might seem like a trivial detail, but when staging a room for a photograph, you typically get only one "expansive" point of view which is typically from the doorway of a room.  As you can see in the image to the right, there is a lamp next to the doorway that would make complete sense where it is in a physical showing, but for a photograph, it is blocking a large percentage of VSQFT.  Simply by relocating the bed and the lamp to change the perspective slightly, we removed the blocking effect of the lamp and created a space that made sense to a photo.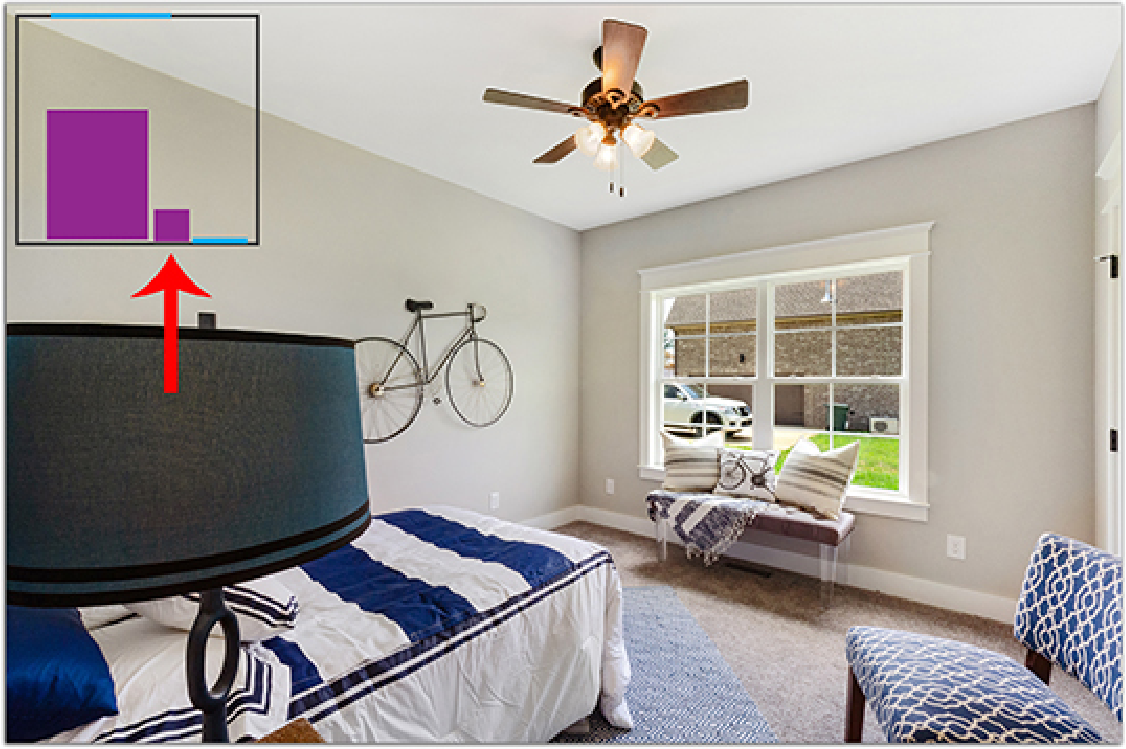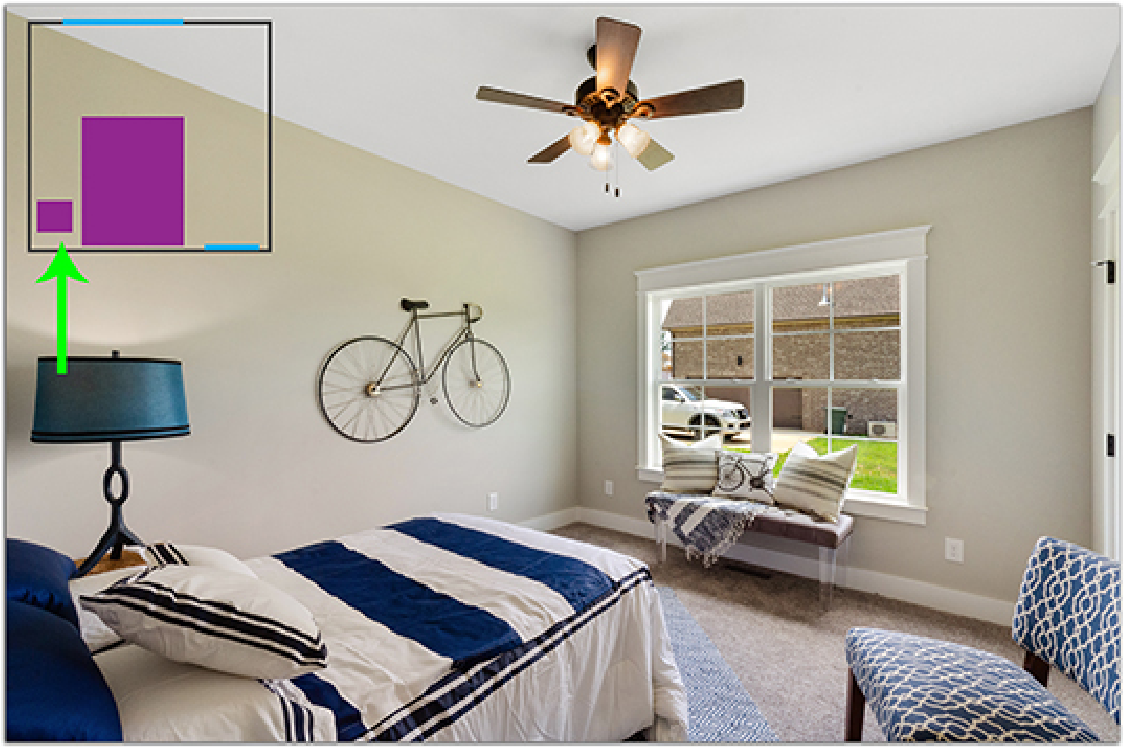 Real Estate Photos need to both look great and make sense to the average person.  Most people do not know what 1,000 Square Feet looks like, but most people can understand how big a room with a twin bed is – and that's because we know the objects and not their sizes.  It's because of this, that staging a space for maximum Visible Square Footage (VSQFT) can actually be more important than the actual Square Footage – It's what online shoppers will see first and connect with instantly.  Staging a space for photographs is very much like a game of Hide & Seek.  We hide as much "stuff" as we can to seek as much visible square footage as we can.  
See the full article HERE for effective tips on staging for photos.
Visit our Secure Ordering Page to place an order for a listing
You will have to login or create an account.
When ordering a 3D Virtual Tour, you will see categories for Standard and Premium tours.  Please select the appropriate tour size and don't forget to select the amount of images you would like for your package.