2 Great Specials for October!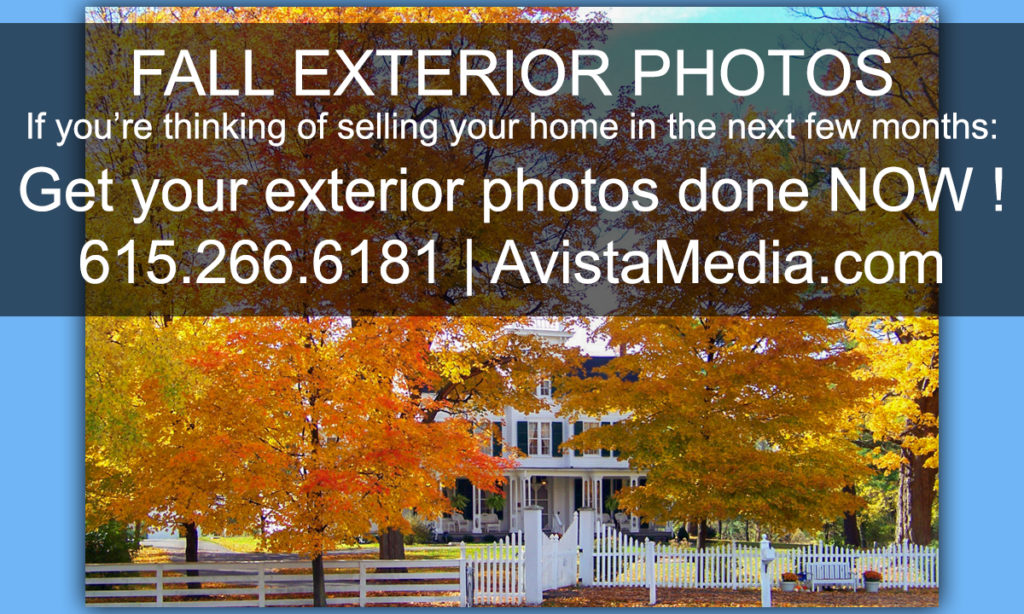 Get 5 Exterior Fall Photos for just $50!
We all know when the leaves are GONE, the exterior photos lose most of their "Life" from the blank trees and cold landscaping.  Leverage your clients with a perfect REASON to list with YOU by offering to have their Fall Exterior Photos done ahead of schedule!
Find this special in the SHORT ORDERS section of our work order menu.
Valid until NOV.09 (The Fall Color Season for Nashville)
Supercharge your Listing with our Marketing Toolkit!
Our Marketing Toolkit gives you more ways to market your listing to more people in less time than any other service we know of in the Nashville area.  Besides getting stunning images for your listing, our Marketing Toolkit will equip you to Market Like a BOSS!
Customizable Listing Landing Page & Website with almost 70 templates;
A host of Pre-Formatted Customizable Marketing Tiles & Ready-to-Go Listing Videos (Square & Horizontal);
PDF Brochure & Flyer Creator with many layout options;
Optional Performance & Tracking Reports;
Optional Text-to-Lead Phone Number & Code;
We help get your listing SEEN & SOLD with Secondary Marketing & Publishing;
Stronger Marketing Leverage & your Clients admiration for selling their investment like a BOSS!
Find this special in the EXTRAS section of our work order menu.