Give your listing extra leverage.
Also known as Landing Pages or Property Websites, these webpages give you more control over your presentation with Agent Branding and Fee-Free Lead-Gen.  This simple upgrade can give your brand the kind of value your potential clients are looking for an today's marketplace, giving you an edge on winning stronger listings and landing more referrals just because you went the extra mile.
Impress your clients and your team by using custom Listing Websites for your listings.  
Our Listing Website upgrade is only $50 ($40 for Members), and includes a host of Professional Customizable Marketing Graphics and Photo Videos!  Each page has a connection form at the bottom for buyers or potential clients to contact you directly, without you having to pay for any additional lead-gen fees!
Your listing could look like one of these!
Marketing Graphics & Videos INCLUDED
The Marketing Graphics and Videos are easily edited and are designed in various layouts and orientations to be downloaded and easily shared on Social Media Platforms like Instagram, Facebook, Pinterest, LinkedIn, and Twitter.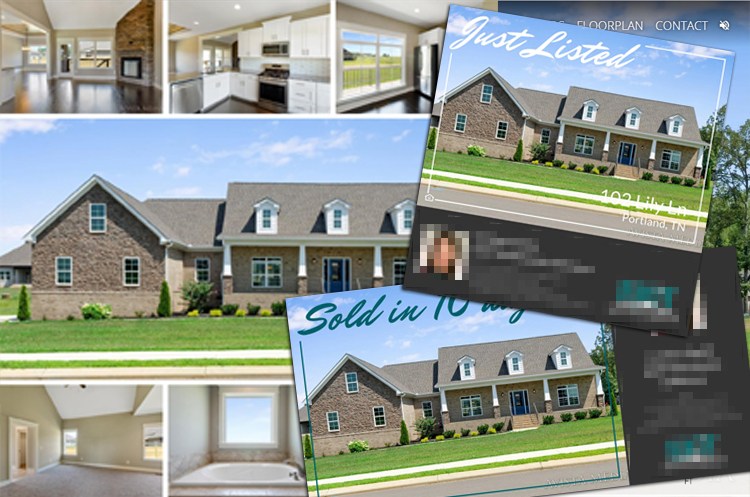 Customizable Brochures & Flyers Designs INCLUDED!
You can also create custom Property Flyers, to download for email or print for an Open House or to share here & there. There are many styles of flyers to choose from, the one below is the PINE style: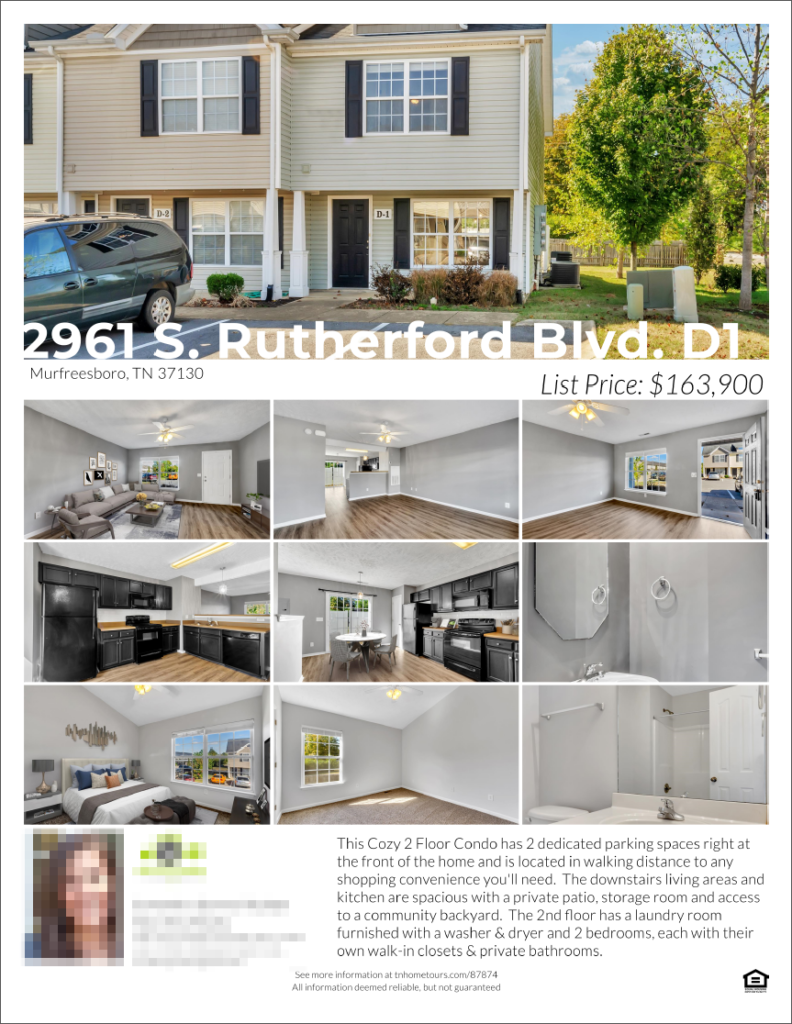 Add a 3D Virtual Tour to your website!
If you have a 3D Virtual Tour of your listing, we can easily add it to your Listing Webpage!  It will be shown just below the description on the webpage and should be fully functional right from your listing webpage.
We specialize in 3D Virtual Tours that include Professional Service Rated Room Measurements and Floor Area Calculations + Drafted PDF Floor Plans and more!  Many of our Listing Websites have these 3D Virtual Tours embedded in their pages.
Click here to take a look at our 3D Virtual Tours post for more information!