Imagine hosting a 24/7 Open House to a Global Market.
Visit our Secure Ordering Page to place an order for a listing
You will have to login or create an account.
When ordering a 3D Virtual Tour, you will see categories for Standard and Premium tours.  Please select the appropriate tour size and don't forget to select the amount of images you would like for your package.
The image below shows a Premium Virtual Tour for up to 1,450 SqFt. (for a small space, like a condo or apartment) with up to 20 HDR Photos.  (prices are blurred out to prevent influencing the market pricing)
BENEFITS of using 3D Virtual Tours:
Studies show that listings with Interactive 3D Virtual Tours sell faster and often fetch a higher offer than comparable homes without 3D Virtual Tours. (Virtual Tours; Are they worth it?)
The reason Virtual Tours work is because they give Buyers (and Sellers) several of the things they want when shopping for a home. 
In no particular order:
Control.  MOST people like to command their own experience rather than being dragged through a home, either in person or via a video.  Virtual Tours give them that experience.
Privacy.  Virtual Tours allow them the freedom to tour a space without the pressure of being guided, babysat or watched – as often as they like and on their own schedule.
Information.  Buyers want as much information about a home before making a decision, Virtual Tours give them enough information about a home to decide whether or not to make an offer.
Accurate Information.  Virtual Tours give the buyer a very real experience and perspective that they can understand, visually and logically.  Our Virtual Tours even include Laser-Accurate Room Measurements & Floor Area Calculations with Drafted PDF Floor Plans.  Our tours even have Area Maps powered by Google, so they can see what's nearby, like schools, restaurants, grocery stores, parks & recreation, and shopping.
Floor Plans.  All of our Virtual Tours include Laser-Accurate, Professionally Drafted PDF Floor Plans.
TIME. Sellers and their families don't want to have their lives interrupted over and over again by door-knockers and time-wasters, just as much as a Realtor doesn't need to spend 3 hours of their lives scheduling & showing a listing to someone that otherwise wouldn't have liked the home anyway.  Using Virtual Tours in your Sales Workflow can practically eliminate unfounded visits to the home, reducing intrusions to the seller & their family, and getting you better results (and a more serious buyer) when you do schedule a showing to someone that has already seen the Virtual Tour.
MONEY. The opportunity cost alone is worth the investment. You will spend hundreds less in marketing dollars using a Virtual Tour to show a home via Social Media or Email than you will through photos in magazine ads.  The fuel savings of reduced travel will also add up, and every dollar you spend on marketing media is a Marketing Expense (legitimate tax deduction).
Our Virtual Tours come in 2 flavors: Standard and Premium.  The main difference is the Floor Plans.
Standard Floor Plans show the basic elements of a space, like the walls, windows, and doors.
Premium Floor Plans are detailed and show the installed Appliances & Fixtures, like Fireplaces, Kitchen Islands, Decks & Porches, Sinks, Showers & Tubs, Toilets, Washer & Dryers, Stoves, etc.
The slider below shows the difference between the Floor Plan types: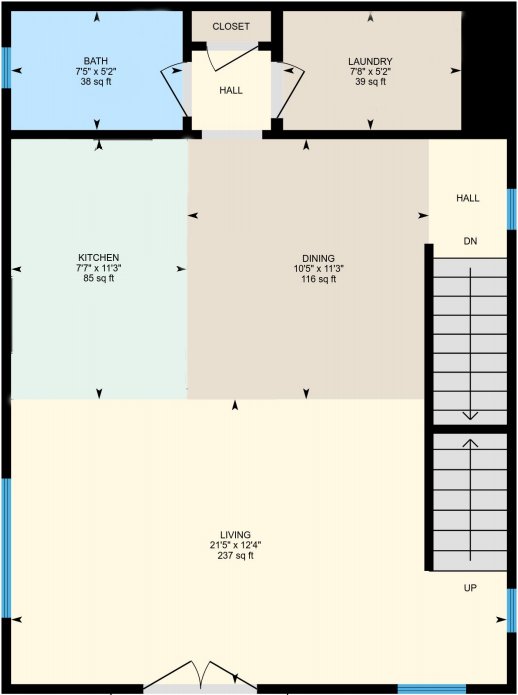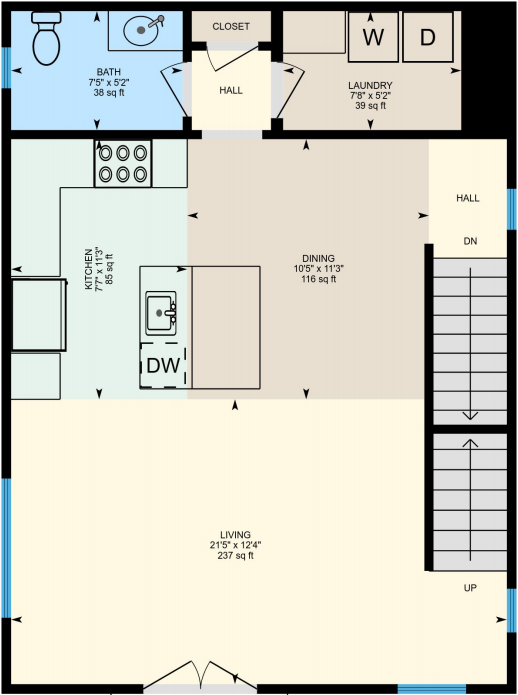 Premium Virtual Tours include the VR Mode (Virtual Reality Viewing), for viewing a space with VR Goggles or a Headset for a totally immersive and unique viewing experience.  A must for VIP listings, even if it's just for cool points with your associates!
This experience is best done in a rotating chair with VR Goggles or a Headset.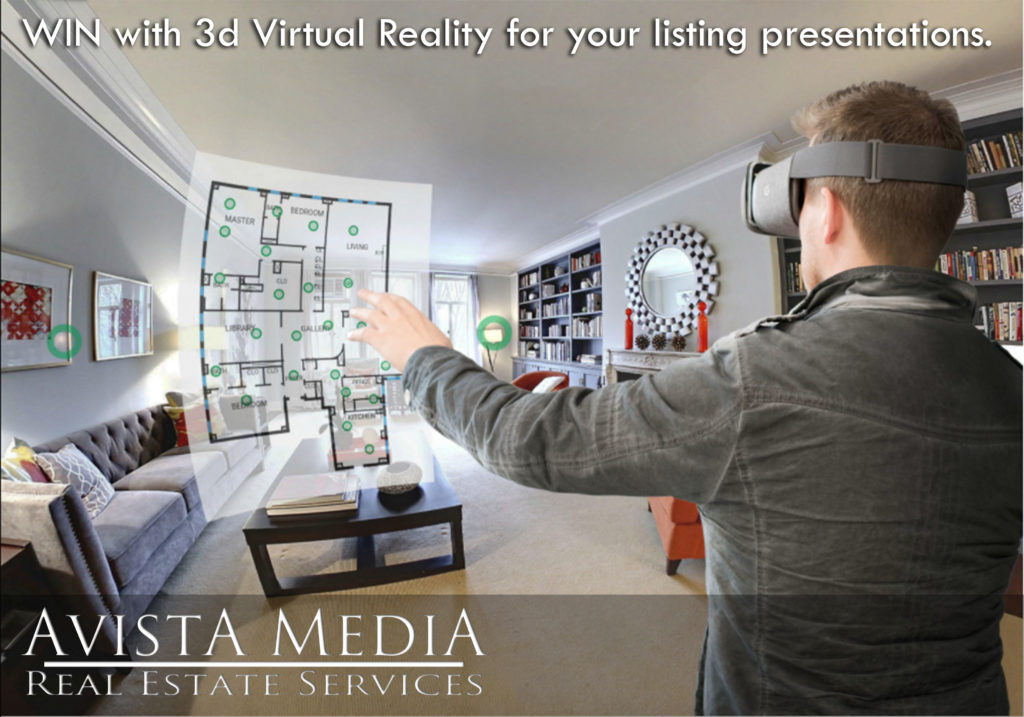 Checking your Virtual Tour Links
You've invested in a fantastic listing tool – check to make sure it is being used!  
If your Virtual Tour or Listing Website isn't showing up in the major search portals (Realtor.com, Zillow, ect.), then out of state buyers aren't going to see it; all they will get is the same photos and information they get from every other listing. 
Buyers from out of state can't always be available to schedule a showing, so make sure they get to see it anyway by making sure your Tour URL is showing up in the search portals!
Click this link to see a short video on checking your Virtual Tour & Listing Website in search portals.